Rack & Mounting Equipment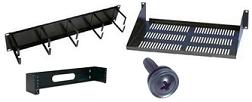 Rack Screws - Rack Rails - Cable Management
Solid Rack Shelves - Vented Rack Shelves
Sliding Rack Shelves - Rack Drawers
Rack Ear Extenders & More!


Audio, Video & Data Cables
Audio Cables - Video Cables - Data Cables



New Panel Mount Cables!



Connectors & Adapters
Audio Connectors - Video Connectors - RF Connectors
Audio Adapters - Video Adapters - RF Adapters


Lots of audio, video, and RF connectors and adapters!
BNC, XLR, RCA, F, SVHS, PAL, N, SMA, TNC, UHF, FME,
1/4", Twinax, Mini UHF, 3.5mm, D-Sub, Pal, USB,
Gender Changers, HDMI, Firewire, Toslink, and more!